The Fiat Fiat should have built!!! Installing a GSXR Suzuki Motorcycle engine in the smallest Fiat Automobile proved to be more of a challenge than expected. It is now running with 104 horsepower 6 speeds and uses all origional fiat controls. The interior remained stock except for the instrument cluster. I couldn't resist. Videos are posted at www.streetfire.net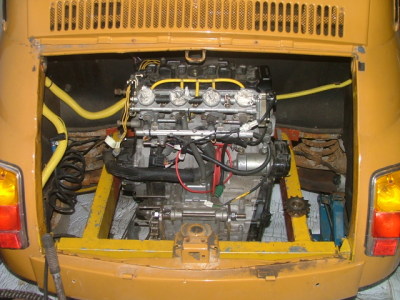 Engine is in ]. Took alot to get here.
This is about a years worth of dreaming and labor. More daydreaming than labor. Fuel injection was difficult to wire in. The fuel pump fit in to the tank through the fuel sender openining along with the regulator.